Campus Life - Kamloops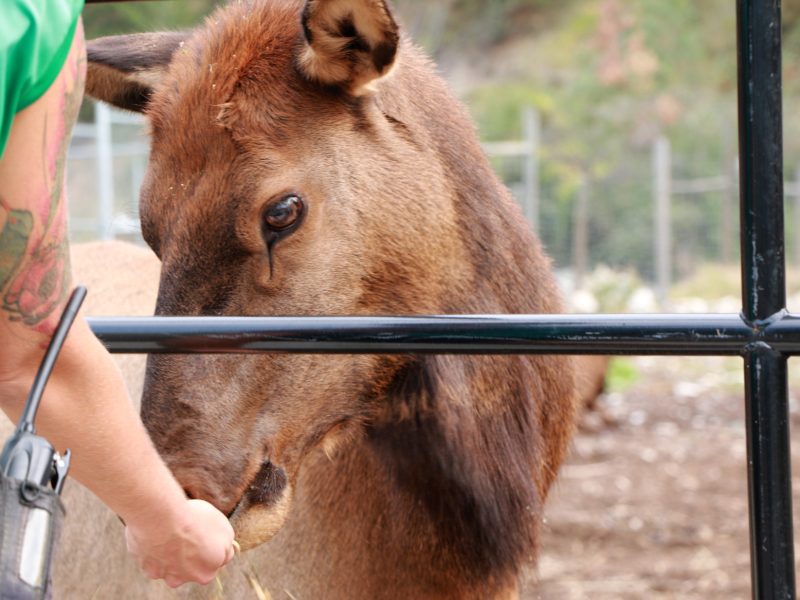 How do you become a zookeeper at BC Wildlife Park in Kamloops? In addition to the requisite love of animals, attending Thompson Rivers University could be just the ticket.
Alumni Ardice Fleck (BSc '01), Melany Leontowich (BSc '10) and Cecily McLean (attended TRU '18-'19) are three of seven full-time zookeepers at the park. They know each animal they look after by name and care for them like family. More than just handling day-to-day care, they research each animal to provide the most natural living environment possible and encourage them to keep their wild ways.
"My favourite part of being a zookeeper is of course working with the animals. I also enjoy researching and observing animal behaviour," says Fleck, the park's senior zookeeper.
Zookeepers work closely with the animals, learning as much as they can about each animal's personal history as well as   the species as a whole.
Fleck has worked at the park since she was a university student at University College of the Cariboo (now TRU), first as a volunteer and then as a summer student/intern. After graduating with a Bachelor of Science in animal biology, she spent several years as education co-ordinator at the Edmonton Humane Society before returning to the BC Wildlife Park and working her way up to the senior position.
Growing up in Quesnel, Fleck loved the outdoors and knew she wanted to pursue a career in sciences. But it wasn't until she started volunteering at the park that her path veered toward animal care.
"Originally I thought I wanted to do some kind of field work," she says. "I didn't really know I wanted to be a zookeeper until I started volunteering here, then had a summer job and thought, 'Wow! This could be a really great career.'"
Fleck sits on the TRU Animal Care Committee and obtained a certificate in animal ethics in preparation for the role. She has volunteered on the committee for about four years, and along with other members of the committee, reviews each research proposal involving animals at the university.
While Fleck veered her path to work with wild animals, her co-worker Leontowich — who has been at the park since 2016 — always knew it would be her career direction.
Zookeeper agrees she has the coolest job
"I grew up in Burnaby, and my father was an instructor at BCIT in the Fish, Wildlife and Recreation program, so my life was instantly immersed in the amazing natural world," she says. "We spent our summers fishing, camping and exploring new areas of BC. So, it's no wonder that I gravitated toward that kind of career."
Leontowich spent a summer as a research assistant working with rattlesnakes and spadefoot toads. More recently, she's been spending a lot of time working with Mia, a red fox who was treated at the Fawcett Family Wildlife Health Centre after being found injured on the side of the road last March. Mia is now in one of the park's habitat areas, where she is slowly gaining confidence and making friends with Raven, the resident marble fox.
"There aren't very many people who get to do what we do and it's so rewarding to build relationships with wild animals," says Leontowich. "You never get tired of hearing, 'you have the coolest job,' because we really do."
Training animals to assist in own care
The zookeepers do husbandry training with the animals in their care, teaching them behaviours that allow them to participate voluntarily in their own health care. When one of the wolves, Sijja, had to be sedated for an exam recently, Fleck described how they directed her to the fence where a sedative was administered with little to no stress.
"We've got an area in the back where they come up to the fence and we can use a jab pole. We inject them in the hip through the fence and then they're sedated. They come over for treats and we practice using the pole without a syringe on it and then when we actually sedate them, there is a syringe on it and we poke them," she says. "By doing it that way it was not stressful for her at all."
The bighorn sheep have also had training that reduces their stress and makes caregiving a little easier. Recently, McLean's training made rabies vaccinations stress free for the bighorn sheep.
"They had zero stress. The training that I've accomplished with them is unreal," she says. "If you're motivated and have the passion and patience, you can train anything."
The passion McLean has for the animals at the park is obvious. As she moves between the elk, the swan pond and the farm animals, giving personal care and attention to each animal along the way, her wide grin never stops.
"I'm ecstatic to be here. It's soul changing," she says, adding that after a decade of working in retail, she followed her heart and went back to school. "This is a lot of work, but oh man, it makes me happy."
With her focus set on working at the wildlife park, McLean began volunteering to get her foot in the door while taking upgrade courses at TRU. When a position opened, she jumped at the chance to follow her passion and put her studies on hold. She has immersed herself in all aspects of animal care and training at the park and hopes to continue her education when time allows.
When asked what advice they have for people with similar career aspirations, each of the zookeepers had a similar response: volunteer, volunteer, volunteer. In a competitive industry, they all agree that education is important but experience also plays a huge part.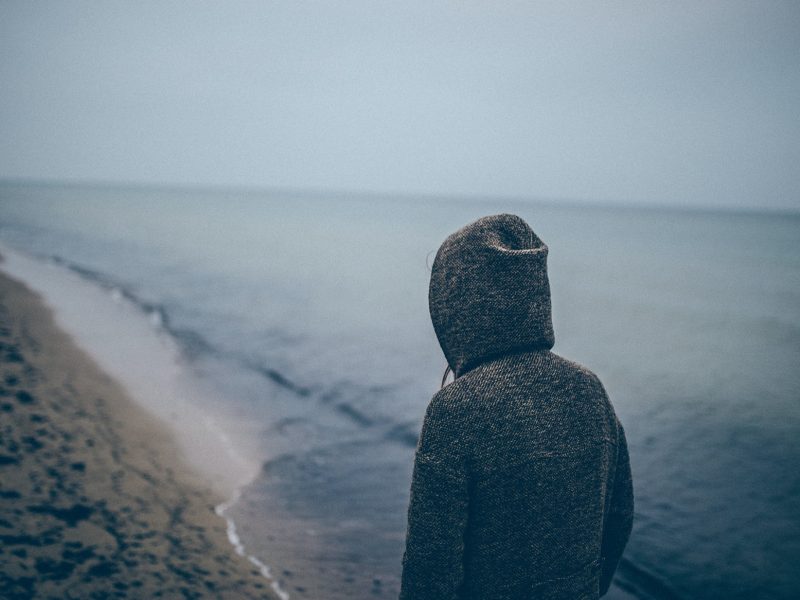 When someone dies by suicide, their friends and family can experience grief, loss and shame — and so can their colleagues and care workers. Research from Dr. Rebecca Sanford shows that expanding our view of who can and should access support after exposure to suicide is critical for people in the caring professions.
In the mental health and social work fields, exposure to suicide is often considered an occupational hazard. Yet there is often little support for people grieving when someone they have known professionally dies by suicide. That's a problem, says Dr. Rebecca Sanford, as it can affect people's confidence, effectiveness and well-being at work.
"People who are exposed to suicide in the workplace may report lower levels of distress than friends and family, but they experience impacts in similar ways: a sense of responsibility, of grief and of feeling that if they had done something differently, they may have prevented it. And because we have a narrow understanding that bereavement is about grieving the loss of a personal relationship, professionals have fewer resources and support," says Sanford, an assistant professor in the Faculty of Education and Social Work who researches suicide prevention and traumatic bereavement.
These conclusions are borne from a community survey that Sanford conducted with her co-researchers and in partnership with Suicide Prevention Australia. Among the 3,000 responses from people who had been impacted by suicide was a subgroup of people who had been impacted at work: approximately 130 people, including mental health nurses, social workers, counsellors and psychologists.
The resulting research, Workplace exposure to suicide among Australian mental health workers: A mixed methods study and Profiling suicide exposure risk factors for psychological distress: An empirical test of the proposed continuum of survivorship model, finds that workers didn't have to have a strong personal relationship to the person who died to be significantly impacted, and that systemic failures and workplace issues exacerbate people's distress.
Identifying the gaps
Among the themes identified in the research are that insufficient or unhelpful responses from employers failed to help people manage their feelings of grief and guilt in their work going forward. This also negated what can be positive professional impacts to suicide, if handled correctly: that people may become more sensitive to warning signs, or less reluctant to engage in conversations about suicide. Another theme, which Sanford says is not yet well explored in literature, looks at how systemic failures, such as underfunding or lack of mental health training, affects professionals.
"A lot of people spoke about their frustrations of working in systems where they know that system is failing people who are in need. Professionals know that the system may not be equipped to respond to people at risk of suicide — services and resources don't exist, or staff are not trained to intervene appropriately. We connected this to moral injury, which is the idea that the impact is not about trauma from the suicide death by itself, so to speak, but the idea that working in that system goes against one's moral code and belief systems. That sense of helplessness can contribute to moral injury," Sanford says. Moral injury, like the related concept of burnout or compassion fatigue, can lead to people leaving the profession. She says that improving our systems of care for both service users and service providers is key.
Sanford is currently looking at further research using the same data from the Australian survey, and looking at how organizations can support people following suicide exposure, particularly those who may not be recognized as traditional subjects of bereavement, such as staff and faculty at universities who lose students to suicide and first responders. Ultimately, she hopes this research exposes the full impacts to people exposed to suicide and helps broaden our view of bereavement.
Support those affected
"There are training and educational efforts towards suicide prevention, and of course that is the goal, to prevent it in the first place," Sanford says. "But even if we do everything right and people are properly trained and doing their work, it is not something we can prevent 100 per cent of the time. Often we don't talk about the fact that suicide can happen, and then what resources or support might be available for people who are impacted by suicide loss in the workplace. And we should be talking about that."
World Suicide Prevention Day occurs each year on September 10. To learn more and attend a virtual event featuring speakers sharing their stories of suicidality, with a focus on suicide in the workplace, visit suicideprevention.ca.
For more information, contact:
Dr. Rebecca Sanford
[email protected]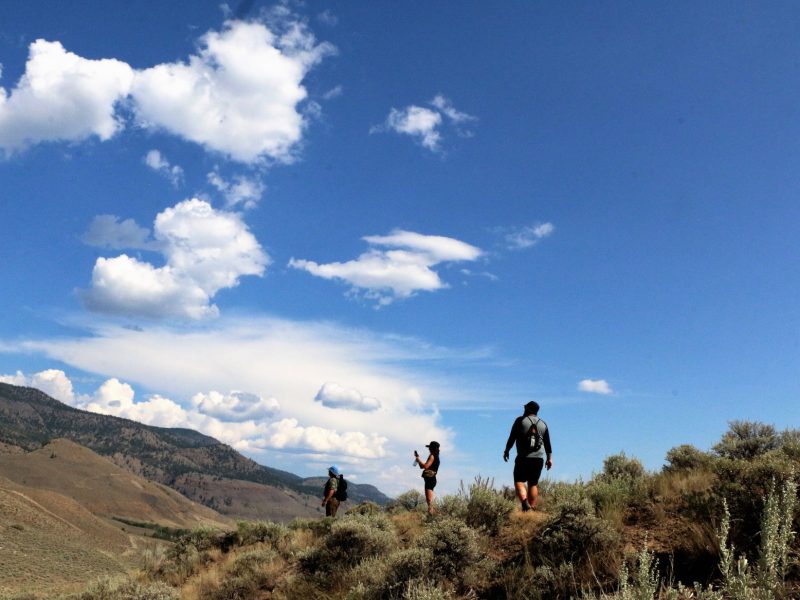 Trust your instincts and you may discover trails to unexpected places — at least that's what happened to TRU's Jada Glen, fourth year Bachelor of Tourism Management student.
As a high school student in 100 Mile House, she was drawn to a career in the tourism industry but was also pushed in other directions. After completing two years of a Bachelor of Arts degree, she decided it was time to listen to her gut.
"I finally was like, 'No, I want to do tourism.' I hadn't changed my mind," says Jada, adding she is thrilled with her choice of program. "Tourism brings together many things I'm passionate about and allows me to share the experiences I find with others in a way that makes them feel connected and passionate as well."
With generous support from local organizations, Glen shared one of those experiences recently when she led a pilot tour to the McAbee Fossil Beds Heritage Site, home to an abundance of diverse, high-quality fossils including insects, fish, flora and fauna. The site is east of Cache Creek on Secwépemc land. It is owned and managed by Bonaparte (St'uxwtéws) First Nation.
While the site is not currently open to the public, trail builder and tour guide extraordinaire Adrian Lewis is confident his work with Bonaparte (St'uxwtéws) First Nation will soon open up many trails and learning opportunities for visitors. Lewis hails from the Nisga'a and Tsimshian Nation, but has been living and working in the Secwépemc territory for six years.
"My goal is to have a full trail system of about 15 km," he says, adding the venture will expand cultural and traditional knowledge of Bonaparte people. There are no trail signs yet, but they are marked out and Lewis anticipates the site will include trails for all manner of adventure seekers and fossil hunters as well as picnic tables, a kiosk, an info centre, expanded restrooms and a redesigned parking area. "This is just a start."
Partnerships lead to progress
Glen pitched the tour idea as her end project for one of David Carter's tourism management classes. Carter is the founder and director of TRU's Innovation Lab, which provides experiential learning opportunities as well as mentorship and funding to students. Students develop business ideas through the semester and then pitch them to a panel of judges. This spring, Glen's pitch was one of two chosen for further development. Following her successful pitch, she received mentorship and support. Financial resources for the program were provided by Tourism Kamloops and the Economic Trust of the Southern Interior (ETSI).
Glen says choosing the fossil site as her entrepreneurial venture came from her experiences as a child.
"I really connect to this because my dad and I would often search for fossils growing up, and we're so lucky to have something so well taken care of in the area," says Glen.
Over the summer, Glen forged a partnership with the Bonaparte (St'uxwtéws) First Nation to have access to the fossil site. On Aug. 25, Glen's pilot tour took flight for 13 lucky attendees. Carter acted as driver for the day and Lewis led the group on an informative walk along a couple of the newly constructed trails.
TRU's Dean of Adventure, Culinary Arts and Tourism Douglas Booth was one of those in attendance.
"The pilot tour to McAbee Fossil Beds was a resounding success," says Booth, adding it was a first-class event that included lunch at a picturesque spot overlooking Kamloops Lake prior to arriving at the heritage site. "We all felt privileged to experience this dramatic ancient and living environment firsthand, and thankful for our generous guides and hosts."
Mentor key to success
After successfully hosting the pilot tour, Glen is now working to fine-tune her business plan while finishing her degree and she hopes to run tours to the site within the next year or two. She credits part of her success to the mentorship she received.
"I think the reason I was able to develop this so quickly into a running pilot was due to the mentorship I received from John Zubak at Kamloops Innovation Centre," she says. "He provided excellent advice and was always available to answer any questions or concerns I had. He was extremely supportive, and I owe a lot of my success to his guidance."
With the Tourism Innovation Lab fully operational at TRU, student-led businesses are more likely than ever before to make the jump from idea to accomplishment, fulfilling a long-held goal of Carter, who has been teaching at TRU since 2011.
"We want students to become more entrepreneurial. We want them to start businesses that will add more experiences and more opportunities for tourists and locals in Kamloops," he says.
"This was the first time we've had a student from the last year who went into our summer program, who got some of the funding, used her time, money, energy and the other resources and mentorship that we have gotten to a point where she might start this business. That's really what we're hoping to do and Jada did such a great job this summer and she's been working so hard — it was fantastic to see that example."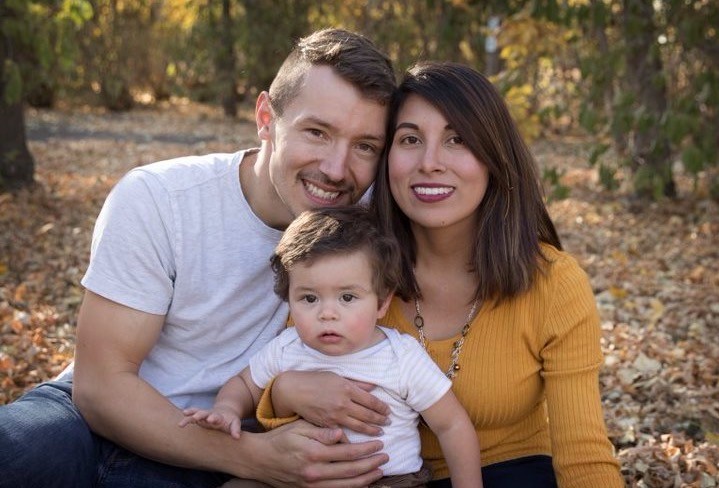 Trevor Tessier (RT '15, MBA '18) has joined Action Canada, a non-partisan public policy leadership program that brings outstanding young Canadians together to tackle national issues.
This year's focus is on Canada's housing crisis and finding plausible solutions. While Action Canada applicants aren't informed what the focus is prior to applying, once Tessier made it through the first round of selections, he was happy to discover it is an issue close to his heart.
"I believe that everyone should have shelter. That's an underlying purpose I've always had," he says, adding his career goal is to improve quality-adjusted life years (the quality of someone's life in relation to their years of life) for people in rural and remote communities.
MBA leads to greater impact
Tessier earned his Bachelor of Science degree from the University of Regina prior to entering TRU's Respiratory Therapy (RT) program in 2013. He stayed on at TRU to complete his diploma in Business Administration, followed by a Master of Business Administration (MBA). Tessier credits several professors with giving him positive mentorship over the course of his journey at TRU.
"My leaders and mentors throughout the RT program, specifically Les Matthews, encouraged me to keep going, to push the profession and to push leadership and go the extra mile," says Tessier, adding it was only after working in health-care settings that he realized having business skills would support his goal to improve people's quality of life on a larger scale.
"When you work at the hospital, you see inefficiencies. Now, instead of impacting maybe 10 to 20 patients a day, I can maybe impact a whole system change."
Tessier experienced TRU on campus and off — as a student living in residence for the RT program and as a master's student living in a tiny town in Saskatchewan. Both were positive and created lifelong connections.
"Out of everywhere I've gone to university, TRU has been the best. I really enjoyed living on campus — it made me feel attached and committed," Tessier says. As much as he enjoyed being on campus, it was TRU's online opportunities that brought him back. "I really appreciate what TRU has allowed me to do as far as online learning. . . . You can learn anywhere you live. In fact, I did essentially my whole MBA program in a town of 1,000 people. TRU was extremely flexible and well-organized."
Tessier's leadership skills and commitment to improving the lives of people living in rural settings are what led him to his current position as director of primary health care with the Saskatchewan Health Authority, first in northwest Saskatchewan and then to the southeast portion of the province, where he lives with his wife and young son.
In addition to working full-time, participating in Action Canada, running a business (Allied Exams Corporation) and spending time with his family, Tessier is also completing a Master of Applied Science through Johns Hopkins Bloomberg School of Public Health. And he's doing it all from rural Saskatchewan.
"I have experienced the barriers that come with living in rural communities," he says. "I strive to set a different example for personal and community growth."
Affordable housing for rural communities
While Tessier works in health care, he has a connection to the housing industry as well. Six years ago, he and his brother bought low-income rental properties with a plan to provide safe, affordable housing tenants can be proud to live in. He works with social agencies and directly with tenants to provide flexible payment arrangements when necessary and says he has a particular interest in helping individuals and families who are trying to improve their lives through education.
When he heard about the opportunity with Action Canada, he knew it was something he wanted to pursue.
This year, 15 fellows were chosen from across Canada representing various sectors, all with a common goal to help improve the Canadian experience through public policy. Broken up into smaller teams, the fellows will travel to different areas of Canada to investigate similarities and differences in housing concerns throughout the country.
"There is no blanket approach to housing. It's a very diverse issue," says Tessier, adding that by April, each team will have published a policy paper on the issue and be ready to present findings.
Upon completion of the 10-month term, Tessier and the other fellows will remain part of Action Canada as alumni, available to mentor and connect with other emerging leaders.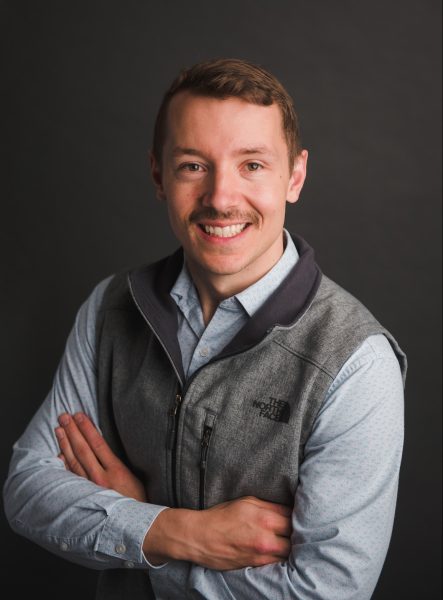 Life and career advice from Trevor Tessier
Find someone doing work you admire — someone you would benefit from having as a mentor. Have a conversation with them. Ask them questions.
Make a goal you can own for a lifetime. Think about what you want to aspire to change within your lifetime. You may only succeed in micro bits, but never quit. Build yourself a vision statement.
More Campus Life - Kamloops articles
The views expressed are strictly those of the author and not necessarily those of Castanet. Castanet presents its columns "as is" and does not warrant the contents.
Previous Stories