Campus Life - Kamloops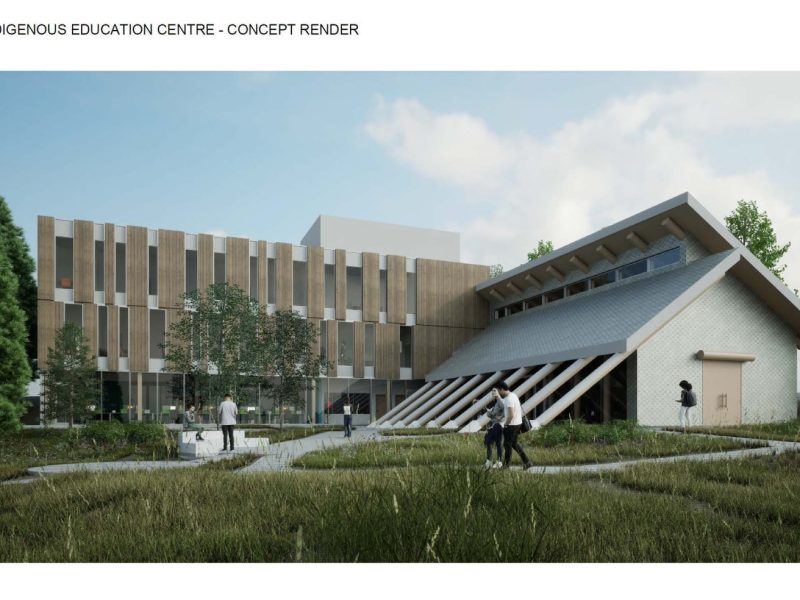 KAMLOOPS — The Board of Governors of Thompson Rivers University (TRU) unanimously approved to move ahead with construction of a $22-million Indigenous Education Centre. The decision was made at the board's Sept. 29 meeting.
The centre will be built at the former location of the Cariboo Child Care Society day care that was in the heart of the Kamloops campus. An Indigenous blessing ceremony was held at the site in August 2021. The building is based on Secwépemc structural designs for meeting houses and was designed by Stantec in partnership with Indigenous architect Patrick Stewart. It will provide much-needed space for Indigenous students, ceremonies, culture and scholarly work.
"TRU is committed to Truth and Reconciliation, and the Indigenous Education Centre will provide an inclusive and supportive environment for Indigenous learners, faculty and staff," says Brett Fairbairn, TRU president and vice-chancellor. "To share the news on the day when TRU marks the National Day for Truth and Reconciliation makes it extra meaningful."
"This beautiful building will be welcoming to both Indigenous and non-Indigenous communities," says Tina Matthew, executive director of the Office of Indigenous Education. "We look forward to this space strengthening our collective community."
The building has been in the university's long-term capital plan since 2018, as recommended by the Capital Project Planning Advisory Group and approved by Fairbairn. Consultations were held with Indigenous faculty, staff and students, and consultation has been planned with Tk'emlúps te Secwépemc.
Construction on the building is expected to begin in the spring of 2024.
Contact:
Michele Young, Manager, Communications Content
University Relations, Thompson Rivers University
250-828-5361 | [email protected]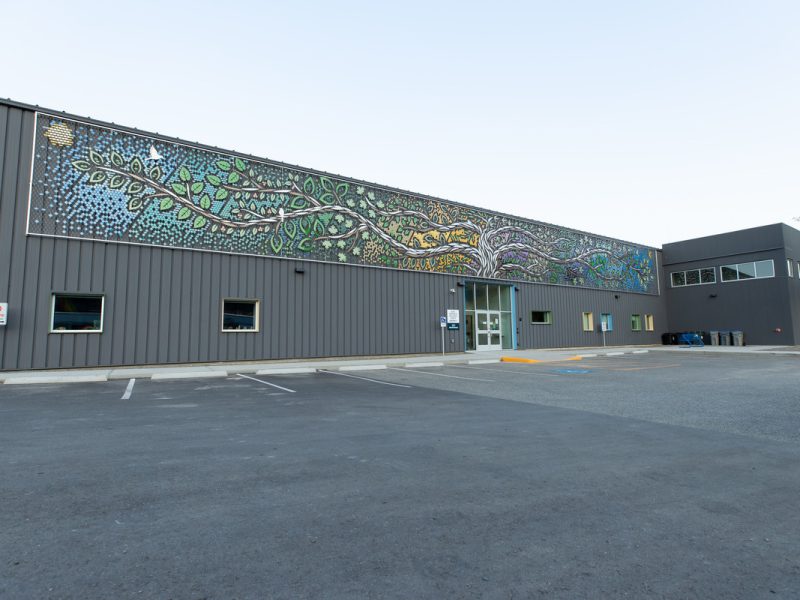 The TRU Early Childhood Education Centre is an award winner.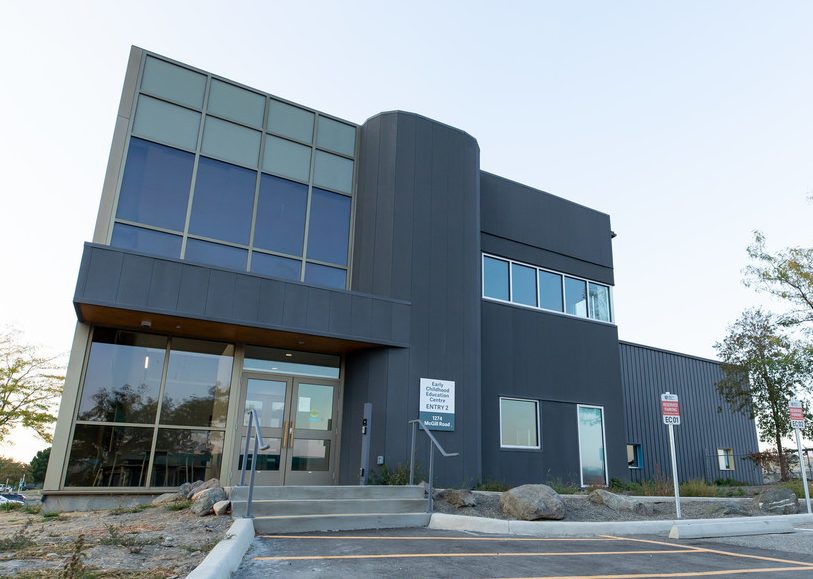 This week, the centre was recognized at the Thompson Okanagan Commercial Building Awards in the Community Institutional category.
The centre is housed within a repurposed former ginseng processing plant on the western edge of the Kamloops campus. The building was designed with innovative day care space for children that create an internal miniature 'village,' clad in locally milled pine. There are classrooms and research rooms for TRU students and faculty in the Early Childcare Educator program.
The exterior of the building features artwork created by artist Bill Frymire, who made a custom mosaic mural out of 6,000 pieces of painted aluminum to form his Diversitree.
At the awards, Stantec Architecture was recognized as the project architect/designer, and ANR Construction was noted as the general contractor.
Faculty, staff and students of the Thompson Rivers University (TRU) Veterinary Technology Diploma program are letting some big news sink in. The program, offered both on site and through Open Learning, recently received accreditation from the Canadian Veterinary Medical Association.
"We're thrilled," says Heather Shannon, program chair and associate teaching professor, adding this means a lot for students graduating.
"It basically means reciprocity across the country and North America. If students can say they've graduated from an accredited program, passed their Veterinary Technician National Examination, registered and are a member in good standing with the BC Veterinary Technologists Association or their equivalent provincial association, then they can call themselves a registered veterinary technologist and move pretty much anywhere for work."
"Students graduating from TRU's accredited Veterinary Technology Diploma program are highly trained professionals who are able to secure unique employment opportunities in their chosen career while providing the best standard of veterinary care to their patients," says Dean of Science Greg Anderson. "This achievement is a result of a team effort involving students, faculty, staff and host clinics across Canada. We're proud of the new program and the positive impact the accreditation is having on the reputation of the program and TRU in general."
Program revamp
Formerly known as the Animal Health Technology program, which was also accredited, the Veterinary Technology Diploma program sets students up for success as veterinary care evolves.
"The term 'animal health technology' hasn't been used in Canada for awhile," says Shannon, "so we decided to do a complete overhaul of the program. We started the revamp in 2019, reviewing the program and aligning the on-site and Open Learning programs to help streamline the accreditation process."
Shannon and her colleagues rolled the program out slowly, so nothing was missed.
"We didn't lose the foundation," she says, "but we just made sure that if there were overlaps, they were removed, and things that needed to be put in were."
And with the help of many dedicated individuals, the new program came to be.
"It was a lot of work, and I'm so thankful to the faculty we have right now," says Shannon. "We had this vision, and everybody put in extra time to get it to where it is today. We're proud of what we've done."
Embracing the role
While Shannon considers the strong foundation and skills students have after they graduate from the program, she also wants them to appreciate the flexibility and opportunities their new profession provides.
"One of the big things that I was able to put into the new program was helping students understand there is longevity in this career," she says.
"When we teach our students, we teach them what it's like to work in a clinic, but I also wanted to teach them that it's okay if working in a clinic isn't right for you. Don't leave the profession. There are other things you can do, and we show them what that might look like."
On-site cohorts currently in the Veterinary Technology Diploma program graduate in June 2024 and those following the program through Open Learning will graduate in December of this year.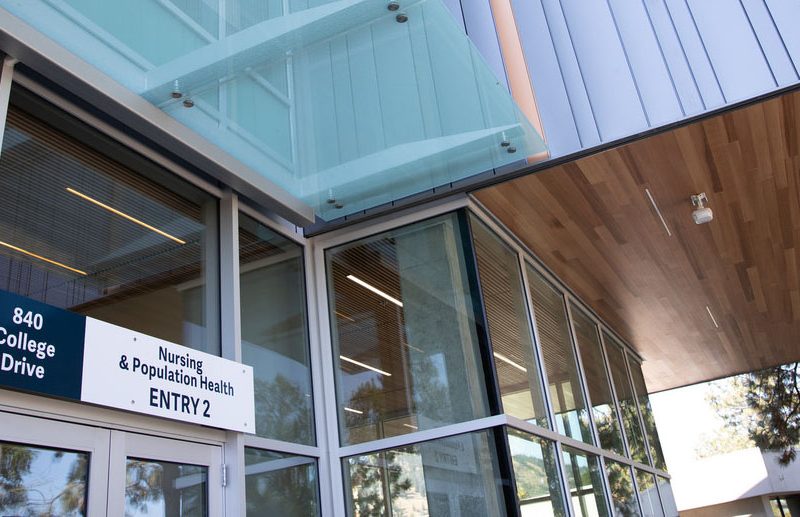 Highlights
• Advancements in genetic and genomic technologies allow for more customized health care called 'precision health.'
• For precision health technologies to be effective, health care providers and educators need to know how to use them.
• A Genome BC-funded pilot project integrating precision health concepts and genomics education into the Master of Nursing – Nurse Practitioner program at Thompson Rivers University is the first initiative in Canada to make this training available to nurses.
Vancouver, BC — The way we deliver and receive health care is changing rapidly. Advancements in genetic and genomic technologies have opened the door to health care that is tailored to a person's genetic makeup – a practice called 'precision health.'??Precision health has gone from being a service offered at specialized clinics to an essential component of everyday health care. However, this integration is hindered when there is limited genomic knowledge among health care providers and educators.
To bridge this gap, Genome British Columbia (Genome BC) is funding a pilot project to integrate genomics education into the new Master of Nursing – Nurse Practitioner program at Thompson Rivers University (TRU). The project is a collaboration with the University of Northern British Columbia (UNBC) with additional expertise from the University of British Columbia (UBC). This is the first initiative in Canada to integrate precision health concepts and genomics education into nurse practitioner?training for both students and faculty.
"The main aim of this program is to make sure that everyone in BC who needs clinical genomic services can access them. We believe that providing health-care providers with the right education is the starting point for achieving equitable access to genomics and precision health care for all," says Sally Greenwood, Vice-President of Communications and Societal Engagement at Genome BC.
Genome BC's Genomic Education for Health Professionals (GEHP) program is the first initiative designed to strengthen the skills of health-care workers in genomics. It was developed after a lack of resources to educate health professionals was identified as a major obstacle to using genomics in clinical care.
According to project co-lead, Dr. Sarah Dewell, Assistant Professor of Nursing at TRU, "Existing nurse practitioner programs teach very little genetic or genomic content, yet it is now a crucial part of many primary care clinical interactions regarding prevention, diagnosis and treatment of common diseases. We will introduce genomic literacy at TRU in a way that ensures it is immediately relevant and relatable."
Through this project, nurse practitioner graduates and faculty will acquire the knowledge and skills to support the appropriate use of genetics and genomics in any community in the province. A crucial aspect of this project is extending the benefits of genomics to regions in
British Columbia often neglected due to social and geographical reasons.
Members of the Department of Medical Genetics and the Faculty of Education at UBC will collaborate on the development of online learning materials with contributions by the faculty and students from UNBC's Master of Science in Nursing: Family Nurse Practitioner Program. Dr. Catharine Schiller, Chair of UNBC's School of Nursing, says, "Our nurse practitioner faculty are looking forward to participating in this novel pilot project and contributing to improved health equity in BC."
This pilot project is a big step forward in using genomics and precision health in Canadian nursing care. Dr. Rani Srivastava, Dean of Nursing at TRU, states, "This pilot project resonates with TRU's innovative and collaborative approach to nursing education. Our faculty eagerly anticipates integrating genomic content into our new nurse practitioner program and strengthening connections with UNBC and UBC."
About Genome British Columbia:
Genome BC is a not-for-profit organization supporting world-class genomics research and innovation to grow globally competitive life sciences sectors and deliver sustainable benefits for British Columbia, Canada and beyond. The organization's initiatives are improving the lives of British Columbians by advancing health care as well as addressing environmental and natural resource challenges. In addition to scientific programming, Genome BC works to integrate genomics into society by supporting responsible research and innovation and foster an understanding and appreciation of the life sciences among educators, students, and the public. genomebc.ca
About nurse practitioners:
Nurse practitioners (NPs) play a crucial role as licensed primary health care providers, equipped with nursing degrees and experience as registered nurses, followed by graduate education at the master's level. NPs provide longitudinal, comprehensive primary care by diagnosing and treating people with a range of acute and chronic conditions across the lifespan. NPs order and interpret routine and specialized tests, prescribe medication and seamlessly initiate referrals to specialists. As such, NPs form an integral part of the overall strategy to enhance access to team-based primary care in British Columbia. bccmn.ca
Contact:
A.G. Klei
Senior Communications Manager, Genome BC
604-218-0498 (cell) | [email protected]
More Campus Life - Kamloops articles
The views expressed are strictly those of the author and not necessarily those of Castanet. Castanet presents its columns "as is" and does not warrant the contents.
Previous Stories